We are so excited to bring Jackalope to Denver and are loving the support that has already come our way.
Our Denver Fair will be July 25th and 26th at EXDO Event Center in the heart of Denver's River North Arts District (RiNo) from 11am-6pm. Housed in former industrial warehouses we can't deny the urban feel this venue provides. Jackalope Arts will be taking over their entire complex, even the alley in between to create an indoor outdoor event!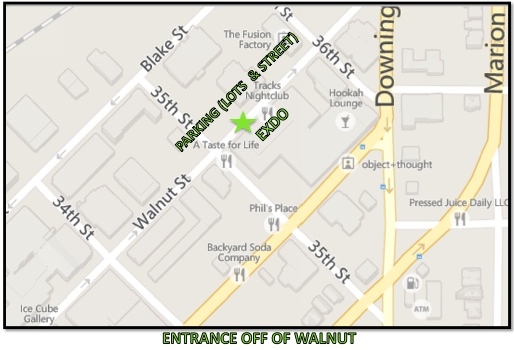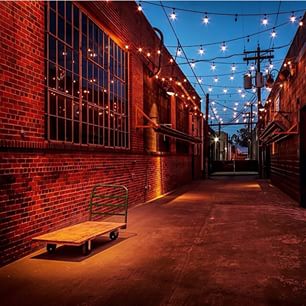 Same as in Pasadena, our fair is juried to maintain a high quality standard. We will be seeking out artists who display the highest quality craftsmanship in original fashion and jewelry design, ceramics and paper goods, innovative home decor and housewares, art and photography, and much more!
To help us drum up support we have some amazing SPONSORS that we would like you to meet!
Westword: One of the top resources in Denver to find out what is going on across the city in terms of news, sports, entertainment, and more! We are also hosting a giveaway to provide people an inside look into our Summer Vendors!
Spices of Life Gift Shop: They are new to the Denver Metro Area and are located just along Tennyson street. They are your one stop shop in finding the "Spices of Life" including goods in music, travel, cooking and wine, Colorado Living, Home Decor, and more, most of which are handmade here in Denver!
Fancy Tiger Crafts: Fancy Tiger Crafts is located along South Broadway and specializes in craft supplies and classes for the modern crafter! They host an open craft night every Tuesday and also have sister store, Fancy Tiger Clothing, where you can find a lot of unique clothing and accessories!
Denver Fashion Truck: is also joining forces and spreading the love! Mobility for Denver's art and fashion. They offer a variety of quality goods that include local fashion, art, vintage and modern gifts.
I Heart Denver Store: located in the heart of Downtown Denver at the Denver Pavilions, has long been a staple for everything local in Colorado and has teamed up with us to help promote the handmade movement! They also have an online shop, making it possible to support the Colorado makers from across the country.
Team Etsy Colorado: A community of Colorado-based artists and curators!
River North Art District: Where Art is Made. Located just North of Downtown, RiNo is dedicated to promoting and supporting the people and businesses that reside in the area. It is also the home of EXDO and Jackalope Denver!
Whorl: Named Denver's Best New Boutique in Westword, Whorl resides in Denver's LoHi neighborhood. Whorl is not only a storefront, but offers an array of services such as a mobile store front, styling, and private events.
Yelp: Yelp is a sponsor for each of our Jackalope Cities and we love having them as a referral!
CRAVE Magazine: CRAVE Magazine is here to promote, celebrate and support our local Colorado artists and our thriving art scene.
Art Quench Magazine: ArtQuenchMagazine.com is an amazing source of information on the creativity in the world today and are supporters of each Jackalope City!
We hope this gets you as excited as it has made us! There is definitely no denying the talent that exists in the Denver Handmade Community :)