Melissa Shipley, Laura Fischer, and Sara Vausbinder the girls behind Jackalope Art & Craft Fair.
Where are You From?
(Melissa): I am from Arvada, Colorado a suburb of Denver!
(Laura): I was born in New Jersey and lived in a small town by the shore until I was 8, then my family moved to Virginia where we lived out in the country until I was 15 at which point my family finally settled for the long term in Scottsdale, Arizona That is where I spent the next 18 years and the place consider home!
(Sara): I grew up in Newbury Park, CA, amidst a forest of stuffed animals.
What/who is your biggest inspiration?
(Melissa): My biggest inspiration would be all the handmade makers and the amazingly creative vendors we work with. It is awesome to be able to provide them an outlet to sell their work at and make connections. It can get hard, but seeing them succeed and have a good time, sounds corny I know, makes me want to work even harder. I always say I live my artistic dreams vicariously through them!
(Laura): I've had a handful of inspiring people in my life who have set good examples of how to be the kind of person I want to be (of course my mom and dad get first mention here). However, my biggest inspiration is not one particular person but rather it's when I'm surrounded by creativity, surrounded by like minded artists & makers who are driven by their passion to create. For me inspiration is fed by the sounds, sights, colors, and feelings of an artistic community pulsing around me and the many people who make up that community and in turn being an active part of that community myself.
(Sara): My grandpa has always been a big inspiration to me. He's shared his persevering attitude with me, and given me inspiration into entrepreneurship. One of my favorite stories of his, is when he was working at Cal State Northridge in the Carpentry department, and a stop sign on campus was getting on his nerves. He drove over to that stop sign with a fork lift and pulled it out of the ground, and it never bothered him again. While I haven't taken out any stop signs of my own yet, I've certainly tried to tear down the mental "stop sign" that comes by here and there, with his picture in the back of my head.
What are some of your Favorite things, food, animal, weekend activity?
(Melissa): I am obsessed with donuts and macaroni and cheese. My favorite animal is my dog, Winston, he is an Italian Greyhound whom I adore. Favorite Weekend Activity would be going to the beach, although I don't do it as much as I should!
(Laura): I absolutely love a creative project of any kind! As of late, my projects involve some form of home renovation, interior design project or gardening. I also adore Mia my cat, anything Christmas, cooking a fabulous meal with my man, and relaxing on my parent's patio watching a desert sunset.
(Sara): I love sushi and traveling. One of my favorite travel destinations is Costa Rica. I would have to say my favorite animal would have to be each of my pets: Sadie, the terrier-mix, Charlie, the lab-huskie-doberman, and Mr. Bungle- our flame point Siamese kitty. On the weekends, I most enjoy meeting some of my buddies at our favorite restaurant, Hot Pot Hot Pot, and sharing a meal together.
What do you love most about the handmade movement?
(Melissa): The fact that you can get one of a kind items that are truly unique. It is great being able to support the local artists and smaller businesses where your business really does make a difference.
(Laura): Just like a piece of artwork, everything handmade embodies the passion and vision of another creative soul and the time and love that went into making it. A handmade economy is the backbone of a self-sufficient, eco-conscience, personalized community in which we are free to be independent and expressive while connecting closely through our creations and their exchange.
(Sara): I love getting to meet the person behind the item I'm buying. It's really fun to have a story behind something I'm wearing, I own, or I'm gifting to someone.
What is your Favorite part about starting Jackalope Arts?
(Melissa): The fact that we get to provide another outlet for the artists and vendors to sell their work at. It is great being able to get the community involved and introducing them to the maker behind these awesome items!
(Laura): My favorite part of starting Jackalope is taking the vision my partners and I share and being able to grow and shape that into existence from the ground up!
(Sara): Definitely a highlight on Jackalope for me has been starting something from the ground up. It feels really rewarding to see an empty park or space turn into such a bustling cultural spot, with so much talent all packed into one place. Since I am not a "maker" myself, I love being able to help facilitate a place for the makers in my community to do their thing, and in turn, become a part of the handmade community.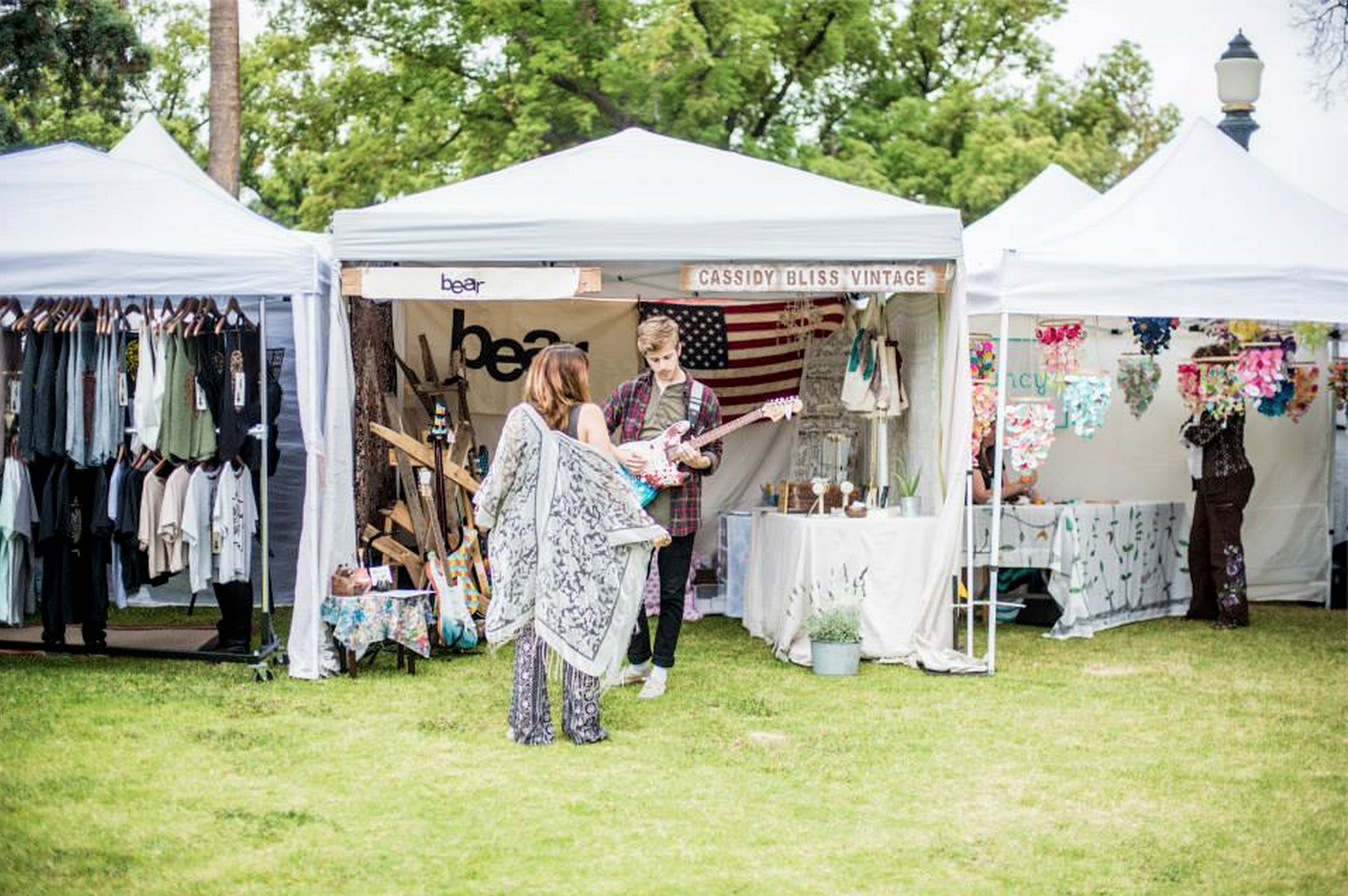 What is your Dream for Jackalope?
(Melissa): That we grow from each event and that each fair will gain momentum and bring more Jackalope supporters out. I want Jackalope to be a household name for an art and craft fair, not just known as being a mythical creature!
(Laura): To become the premier shopping destination for quality, hip handmade goods and to continue growing the amount of support we provide for the handmade economy and the communities we are in!
(Sara): My dream for Jackalope is to be able to build up our fair to be a highly anticipated shopping destination in each of our cities. I want shoppers to look forward to the next one, have it on their calendars, and get excited to buy from local artisans to really support some special work. I hope that we can continue to contribute to the growth of the handmade movement through our fairs.