One of the most popular questions we get asked is "how much product should I bring to the fair?" Unfortunately there is no calculation that will spit out an exact number, but there are certain tips that will help gauge how much you should bring along for the ride.
1. Bring more than what you think will sell. Even though selling out sounds like a good idea, just make sure it is at the end of the fair and not in the middle!
2. Take a look at what your online sales are or sales from past events, is there an item that seems to be your best seller? Make sure you have plenty in stock!
3. Think about your booth display and how you are setting up. Knowing how you want to market yourself and the feeling you want to exude to your customers will also help in determining how much of each product you need on display. For example, do you have a minimalist approach? The below are great booth examples of a minimalist display for both People's Choice Beef Jerky and Votive Jewelry from our Jackalope Pasadena Spring Show. Notice how they have only one of each item physically out on display.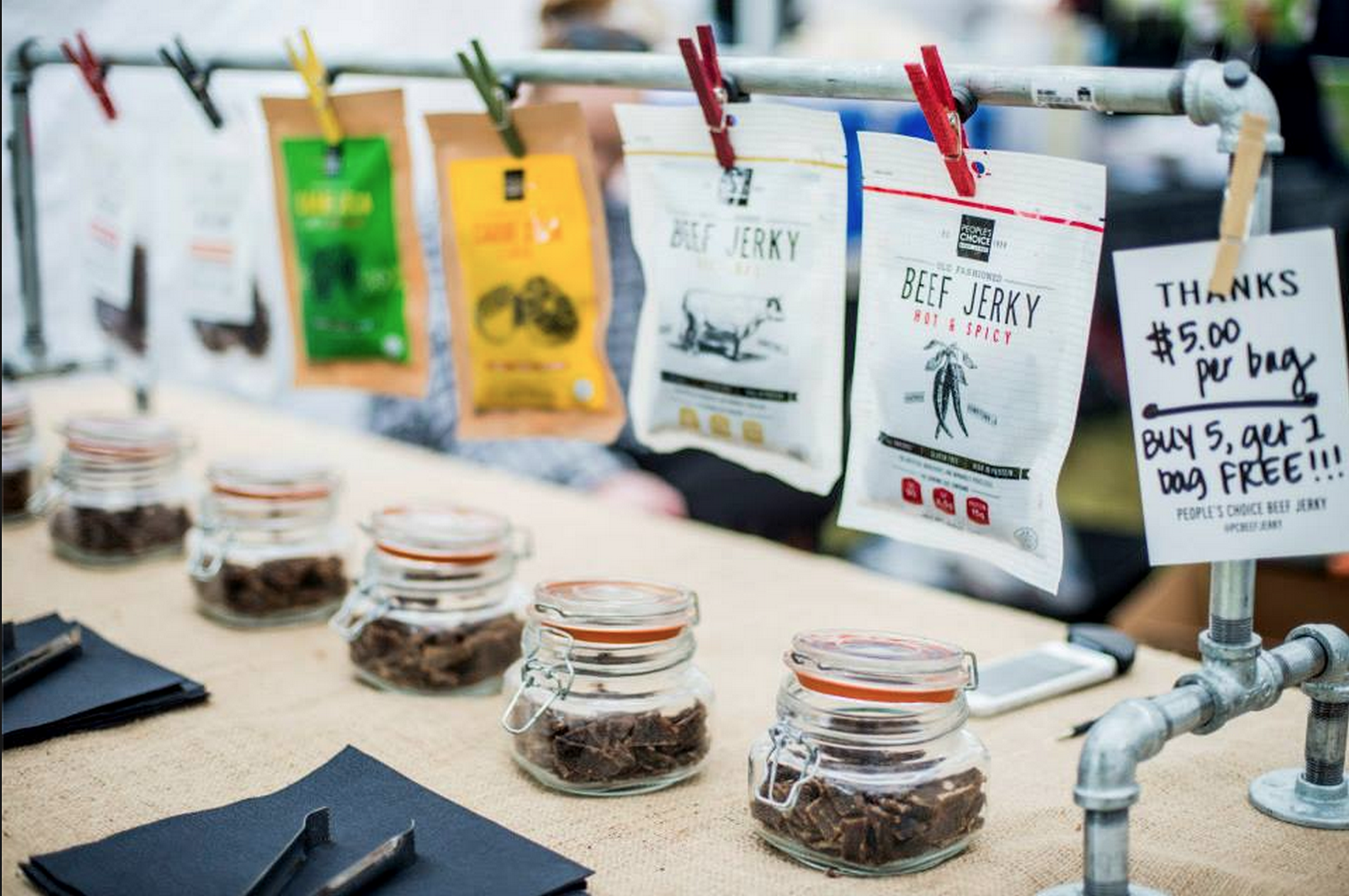 4. If you offer products in various colors and styles, do not feel the need to have one of each out. Just let the customer know that that is available. You can even have a sign up that says you take custom orders, or to ask you about other color options!
5. Offer products in varying price points, this will help attract a wider customer base!
6. We have mentioned this before, but make sure to do a mock set up before the show itself. This will help you figure out numbers and remember to take a picture!
If you end up being "stuck" with extra inventory, it is okay, just take a look at what product you have most of and keep notes for next time!