1. What do you feel makes your work unique and truly your own?
My floriculture art and décor has two avenues. One is living plants and flowers, the other is preserved and dried plants and flowers. My living plant and flower décor is unique because it draws on floral art from other countries and cultures. For instance, my hanging gardens are inspired by a Japanese floral art. I often add a twist to make them my own though; like building hanging gardens out of grapevine balls. My preserved décor is even more unique. I haven't found anyone who makes anything like my décor in vases, lanterns, and birdcages or mini-scenes in magnets. The use of preserved and dried materials can be really trippy as it looks living, but it's not.
2. What sort of things inspire you? Where do you look for inspiration?
My art is inspired by my love of flowers and obsession with bright and beautiful colors. I don't know how I would perceive the world if I didn't fill my life with color, vibrance, and the natural world. The goal of my art is to give these things to others. Almost everyone who comes into my art booth instantly starts smiling. I love that. It makes me smile in return. Those reactions and interactions are what drives me to continue my work and fuels my inspiration to seek out new materials, colors, and compositions.
3. When do you feel the most creative?
I feel creative when I'm determined. I don't wait for creativity to come to me. I set my day's goals, sit down, eye up my materials, and I find creativity. It usually comes easily because I love the materials I work with and I know my final products will light up someone's day and hopefully their home.
4. Any special item you'll be releasing or sale you'll be doing at the fair that we should tell people about?
I will be debuting Green Lady Gardens Marketplace! Products include pillows, towels, clutch purses, bags, and other home decor items printed with my pressed flower art.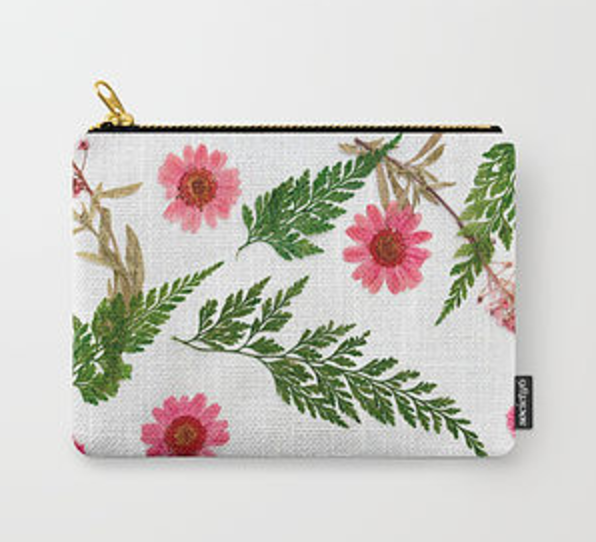 5. Where can we learn more about you?
Anything you'd like to add that I didn't ask....?
I was not allowed to go to art school. Instead, I did business at CU, which was boring and uninspiring. I hated it. Over a decade later, after doing a Fulbright, working in law firms in DC, and going to grad school for conservation in Montana, my husband and I moved back to Colorado for me to get a job. I couldn't find one and I can't sit still. My husband told me to go for it: play with plants and be an artist for a year. If it works, great. Do it a second year! If not, at least I tried and I'd have some good stories to tell after a year of art fairs. So far, year one has been a hit and it's on to year two!