Thinking about taking the plunge into wholesale but do not know where to start? We did some research and we hope what we found will help guide you to see if wholesale is a good fit for you.
To begin, let's establish what wholesale means. Wholesale is the selling of goods in large quantities to be retailed by others. One of the awesome benefits in doing wholesale is that you gain broader exposure than you would by just selling on your own. Does a storefront want to sell your soaps, or jewelry? Just think of that extra foot traffic and exposure that will generate. It can also mean more consistent paychecks. If the store is a great fit, they will want to come back and reorder from you again and again.
However, offering wholesale can take a lot of time and effort, so there are some things you should look into before taking the plunge. When you think of wholesale pricing, you think of producing more product and offering it at a lower price. Stores will want to buy your product at a lower cost then you would directly sell it to a consumer, because they also need to make a profit in return. Helen Rice, owner of "Willow; an artisan's boutique" in Littleton, Colorado offers the following piece of advice:
"The first and foremost issue artists should think about is pricing. Depending on your product, there is a tricky balance between getting paid adequately for your time and materials, and calculating the potential retail price that the market will bear. Most retailers will look to double their wholesale cost (or more if they are trying to cover their freight expense to get the product). If they feel the market in their area cannot support the calculated retail price, they will not take the chance. If you are looking for that 'pricing' sweet spot, you might consider starting a little lower on your wholesale pricing, and pushing it up until you reach that optimum price point. You'll quickly know if you've pushed it too far. If your creation is too labor intensive, you might want to considers ways to reduce the labor without compromising the end result."
To see if a lower price point is doable, you can start by making a list of all of your expenses. Some things you can look into to possibly cut costs in addition to reducing your labor, is to see if you can source better priced materials or decide if there is a different way you can be packaging your product to save time and energy.
When looking into pricing you will want to consider your minimum quantities. You will need to set a minimum opening order and then your minimum reorder when working with your buyers. Your minimum reorder is usually lower than your opening order. Is there a certain amount you need to make in order to turn profit or for it to be worth your time? Also consider how your items will be displayed. How many pieces would you prefer to have on display at a given time to create an impression? Consider doing a mock setup to get an idea of a potential product display.
Once you have set your pricing, you will need to create a line sheet. This is a document that provides buyers all the information needed to make a purchase. You should include the name of your product, item number, wholesale price, maybe a suggested retail price, and any order minimums or size/color limitations. To go along with your line sheet, think about your product photography and product catalog. Clear product photos on a white background is industry standard. Your catalog can be more in depth then your line sheet with product descriptions. This is a great first impression on your products and your brand. See below for some line sheet examples.
Finally, you will want to establish policies. Take into account how these products will get to the store. Are you mailing them? Who pays for shipping? Think about your turnaround time. You want to be reasonable but also respect your buyer. What happens if something breaks? Create policies to support your product and make sure they are clear on your line sheet. Ideally you want to create a lasting relationship to help make ordering, billing, and shipping an easy process with all involved parties.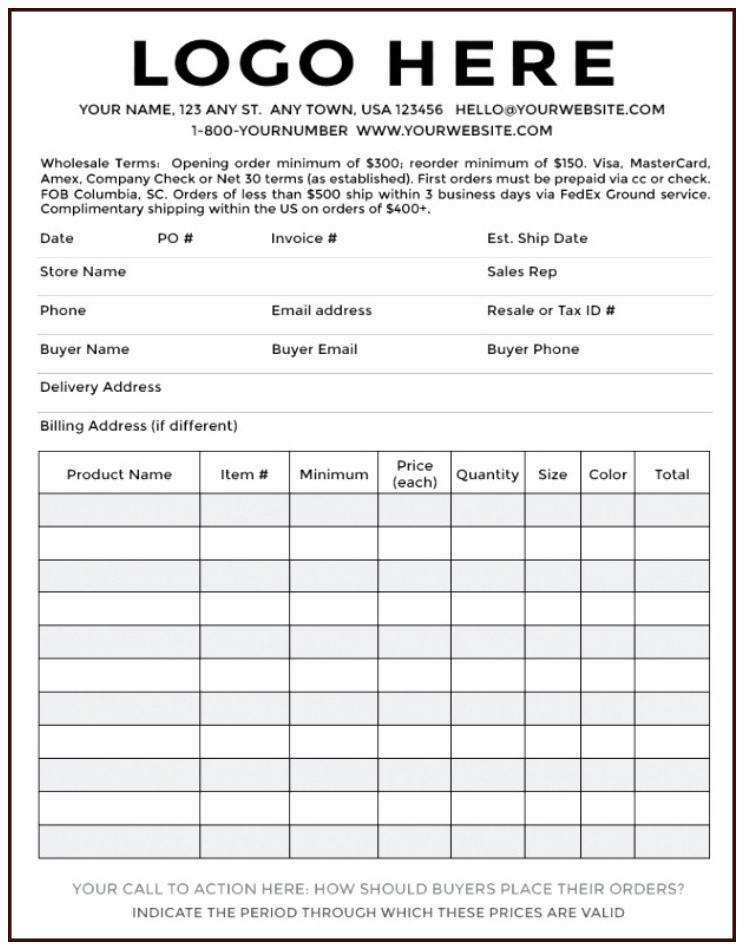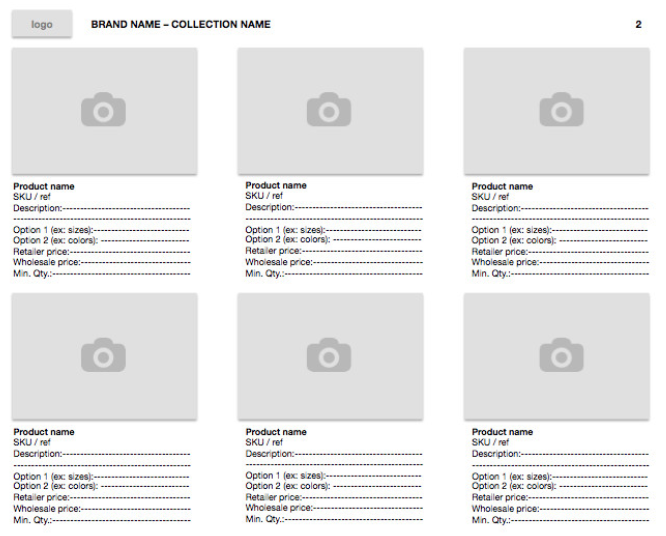 Offering wholesale is a great way to increase revenue if done right and if all of this appeals to you, then wholesale could be for you! If you think you are there, start by reaching out to stores that you think appeal to your customer base. Remember, you want your potential buyer to be happy and to successfully sell your product, so make sure they are a fit for yourself and your brand.