How would you describe your style? Are there any artists / designers that you particularly look up to?
My personal style is minimal in color but exaggerated in silhouette. I love mixing layers, textures, and neutrals. My wardrobe often becomes a blank canvas for my jewelry to really stand out. I admire the confidence and strength in vision that designers, Mary Kate Olsen and Ashley Olsen have for their work with The Row, and the impeccable design sensibilities of Kym Ellery for her namesake brand, Ellery.
What do you feel makes your work unique and truly your own?
My work is my own simply because it comes from me and my experiences. There's a quality to everything I create that comes from within. When I start to feel lost in the sea of amazing jewelry designers out there, I look to my own center of gravity and find my inspiration again. This act turns good designers into artists. In this way, we're all sharing our own unique messages.
When do you feel the most creative?
I feel the most creative about 2 seconds after I wake up in the morning, but that creativity is somewhat fleeting. Around my second cup of coffee the juices really start flowing. I also feel creative at the height of boredom. My best ideas come when my mind is clear and free of stress, which is often times at the most random moments. I have a notepad handy at all times to jot down my musings before starting on new wax designs.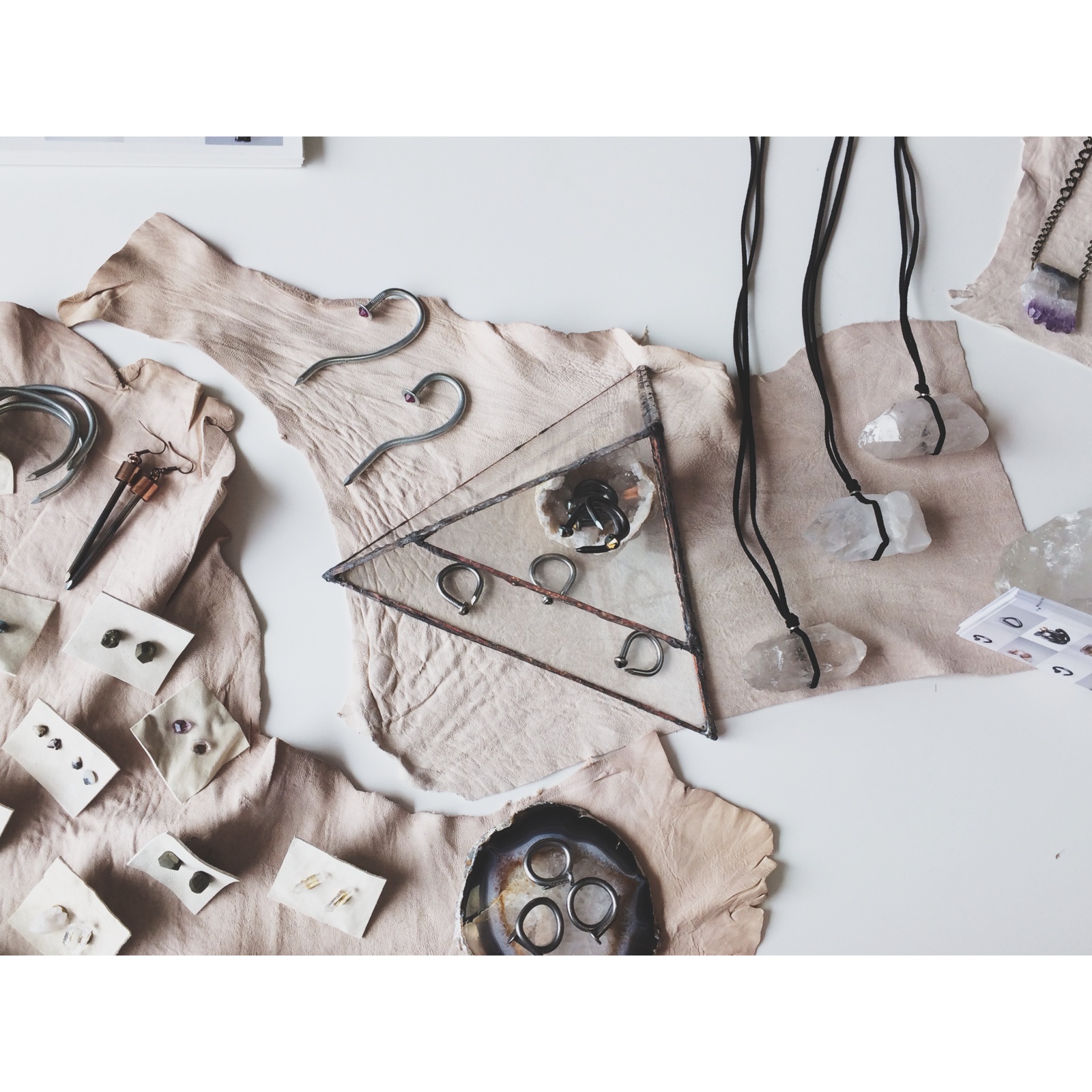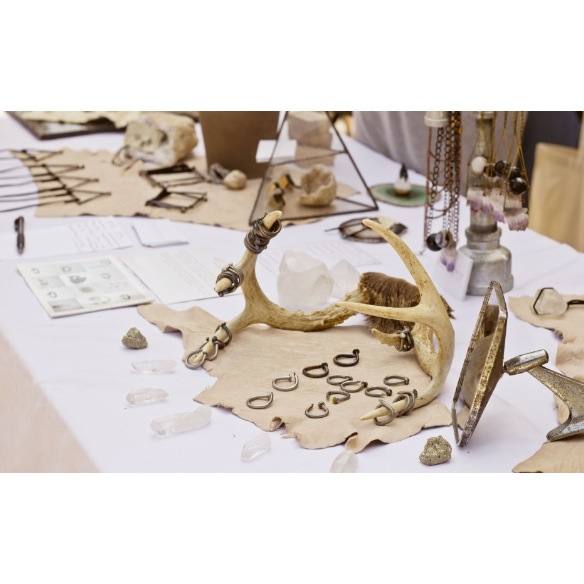 What's the coolest artistic tip you've ever received?
My dear friend and fellow artist, Joy Smith of Communion by Joy shared this notion with me, "there could be a million designers out there, but there is only one you." Such a simple, yet powerful concept that can be so easily forgotten.
Where can we learn more about you?
My website! www.androgynydesign.com
SHOP Androgyny at our upcoming Jackalope Art & Craft Fair at Central Park in Pasadena CA on April 25th & 26th from 11:00am to 6:00pm.