1. How did you get your start in the handmade community? Before it was a business, Dryland Wilds started as a list of what we most love to do. It looked like this:
foraging out in the desert + mountains
ancient perfume and cosmetic formulas
backpacking with our niece + nephews
handmade cosmetics
tea parties with wild foods
drawing animals in outfits
botanical perfume
We are plant nerds from way back, and have always spent our free time out wildcrafting, drying herbs and cooking up beautiful wild products to use in the bath. A year ago we turned this hobby into a full time business. We haven't looked back.
2. What or Who Inspires you?
Being out on the land long enough for local wildlife to check you out. Smelling a flower or leaf for the first time. Walking for days and not seeing another person. Monsoon desert bloom. Learning new uses of a hated plant. Sipping cota tea by the campfire while listening to coyote chatter. New Mexico's full year of blue sky and sunshine. The smell of the desert right before it rains. Going to sleep on giant rocks. Miles and miles of open space.
3. What do you feel makes your work unique and truly your own?
There are certain times (spring bloom - monsoon rains - fall evenings) when the air in the desert is perfume itself. Warm winds scrub oil-laden plants, tiny blooming flowers, rocks, soil and campfires -- and carry these fragrance molecules to your nose. They catch on your clothing, hair and skin. You come back from a harvest washed in these scents and don't want to lose them. Our endless quest is capturing this smell memory and blending it into a wearable desert perfume.
We do a lot of our work out in the field. We're a little crazy and will cart enfleurage chassis, jars, oil and presses way the flip out there, just to be able to bottle the exact scent of a particular wildflower in bloom. Back at the workshop, we distill directly into our wildcrafted infusions (borrowing from a classical attar technique) and blend these unique desert elixirs with other precious botanicals to fix and harmonize the scents.
We choose to harvest invasive plants and common plants to bring attention to issues of land stewardship. Many of these loathed plants have incredible fragrance or healing properties, while at the same time some of the more popular wild plants are under incredible over-harvesting pressure. Prioritizing helpful invasives for our perfume harvest we can both educate and support the wild spaces we love so much.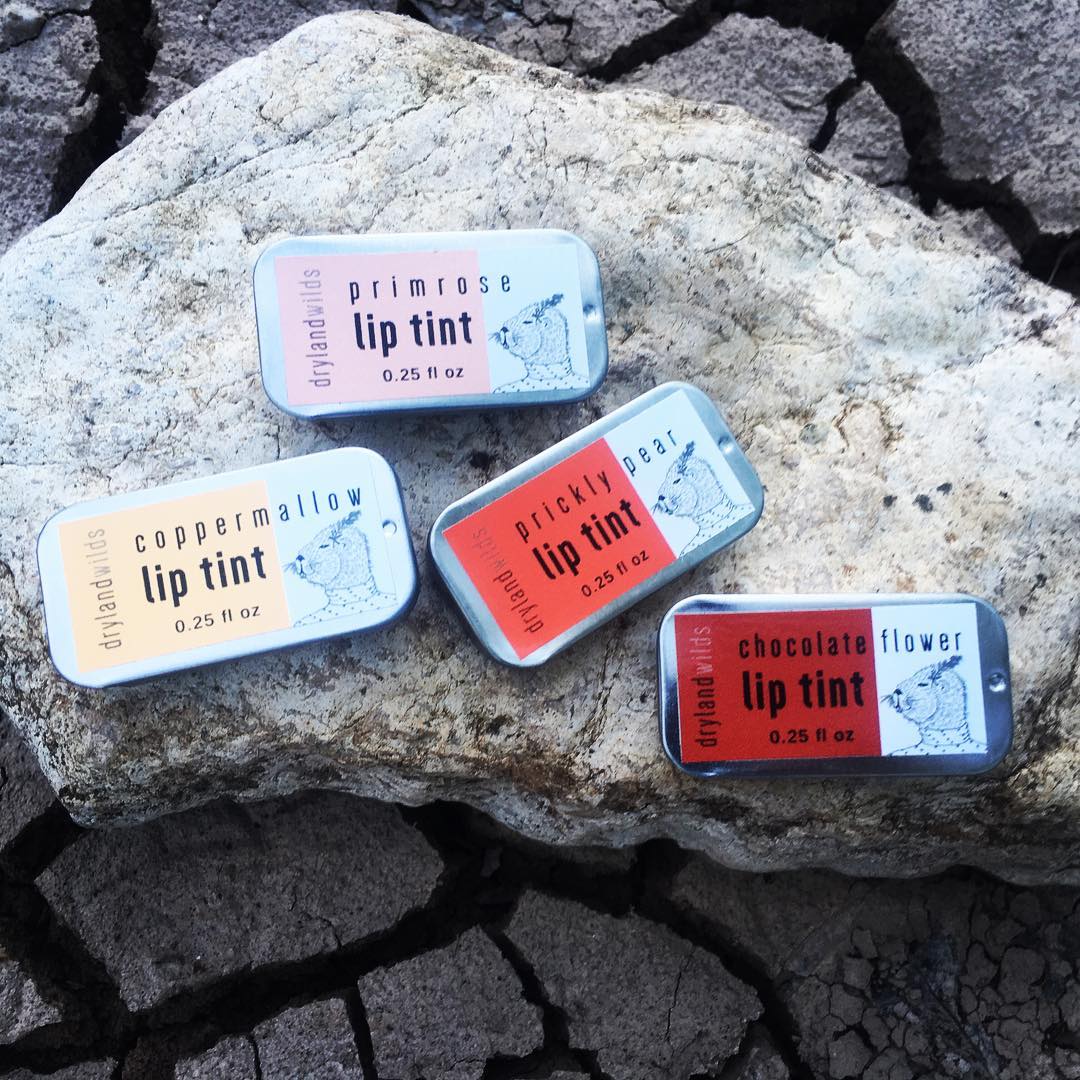 4. What is the coolest artistic tip you have ever received?
Creativity is infinite and accessible to anyone who stops long enough to hear it.
5. What can we expect to see from you at Jackalope?
Wildcrafted desert perfumes + skincare products that transport you to the wild spaces they come from.
6. Where can we learn more about you?
Our Website: https://www.drylandwilds.com/
Instagram: https://www.instagram.com/drylandwilds/
Facebook: https://www.facebook.com/Dryland-Wilds-1208362802529941/