How did you get your start in the Handmade community?
I grew up in a creative household. My aunt was always tinkering with quilting and ceramics, and my mother tole painted. She taught classes and had booths at craft fairs, there was scarcely a home in the small town I grew up in that did not have a piece she had painted. I loved sketching, painting, and took sewing classes throughout my childhood, but it wasn't until I was in my late twenties that I really started to explore my own creativity. While in college I found myself a starving student, unable to afford a birthday present for my niece. She wanted nothing but a Justin Bieber doll. I had a few supplies lying around the house, $3 later at my local fabric store, and The Phina Project was born.
What or who inspires you?
My Grandma Sweet Anne has always been my source of inspiration. She was a strong, caring, and sometimes inappropriate woman that was quick to smile and loved to garden. She taught me the power to do what I love and not worry what others think. While she is my inspiration, my husband is my driving force. He believes in me when I don't believe myself. He is the one who has encouraged me to really insert myself in to the handmade community. I had been making dolls for friends and family for 5 years and had an Etsy shop that I didn't ever do anything with, until he talked me in to doing my first show. I have been pushing myself and my business ever since.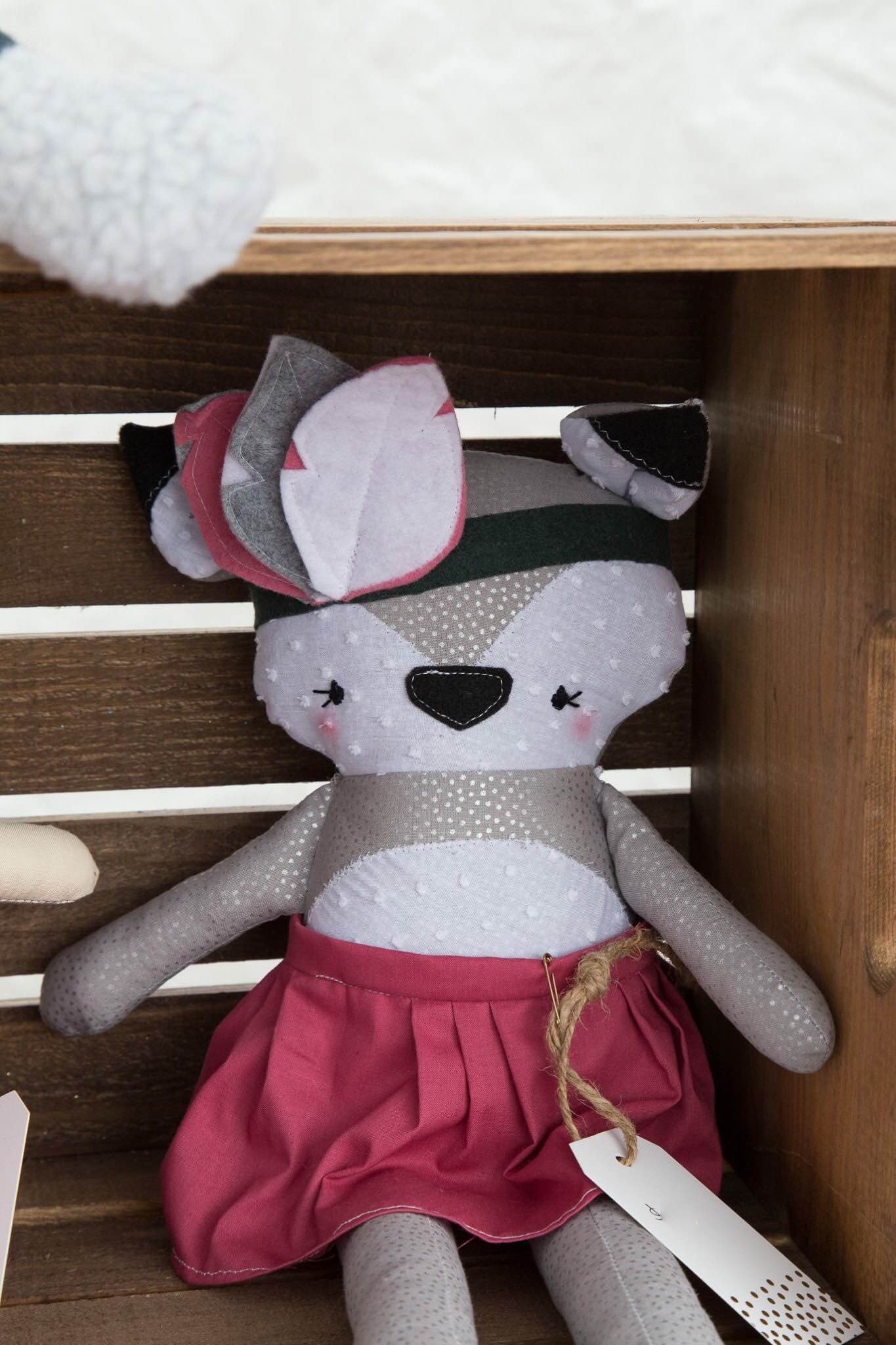 When do you feel the most creative?
Without fail, I have the most brilliant strokes of creativity when I am driving and can't write down my genius thoughts. The calm of the road is a sort of meditation for me (when, of course, I'm not cursing traffic). It is the time of day when I am alone in my thoughts without a million other things I should be doing. I turn the radio down and let my mind wander.
What can we expect to see from you at Jackalope?
I have been making cloth dolls for about 7 years now. It hasn't been until this year that I have pushed myself to better my design and expand my capabilities. You can expect to see unique, somewhat quirky dolls that range from 10" to 21". Each doll is handmade and unique. I have a pattern that I loosely base each doll upon so they all have slightly different personalities and looks. With simplistic faces they have something of a Waldorf appeal that inspires imagination.
What's the coolest artistic tip you've ever received?
"Someone else is always going to do it first, faster, and better than you. Don't let that stop you from being that person to someone else."