1. How would you describe your style? Are there any artists / designers that you particularly look up to?
One of the things I love the most about woodburning and woodworking as a medium is that each and every single piece of wood I use is different from the last and each will project it's own personality into what I do. It requires a definite being in the moment and ability to get lost in details. It's almost what I consider meditation...the small, slow movements and concentration it takes, the feel of the wood and the smell of it burning, the smoke. I love watching a design take shape.
2. What do you feel makes your work unique and truly your own?
I try to keep my style simple, and clean. I enjoy the fact that my work is easy to connect with, and feels familiar to most people. I try to avoid making anything that I call shelf sitters. Those things that you get as a gift or buy because you think they're beautiful in the moment, but then you always feel like they are just too pretty to touch or use. I really try to keep what I create accessible and comfortable. My main goal is to give someone an item that is beautiful, functional, made to last, and can bring a smile to someone's face.
3. What sort of things inspire you? Where do you look for inspiration?
Most of my inspiration comes from growing up here in Colorado and spending as much time as possible in the mountains. I have always found the small details and simple lines and symmetry that exist in nature fascinating. I tend to feel the most creative in the late afternoons and into the early morning hours, when I have gotten all of the lists checked off, and my mind can settle and focus on the projects in front of me. I'm lucky enough to get to do this as my main source of income, and so my schedule can be a bit more flexible than some, and I love the transition of my day after lunch when I can sit outside and just listen and watch and then get to work for the day.
4. What's the coolest artistic tip you've ever received?
One of the most useful, although probably not real high on the cool meter, tips that I ever received, was to keep my nose pointing forward and stop measuring myself with someone else's ruler. To quit listening to all the advice that involved should's, because almost all should's come from a place of someone else's opinions and judgements and comparing yourself and your unique business and art to someone else's. How much I earn at a show, what makes a show good for me, where I want my business to go in the future, and most importantly I think, what success actually means for me, are all things that are incredibly personal, and only I know the answer to. It also, I suppose, is the scariest, but most satisfying part of owning my own business. The making my own rules and figuring things out for myself.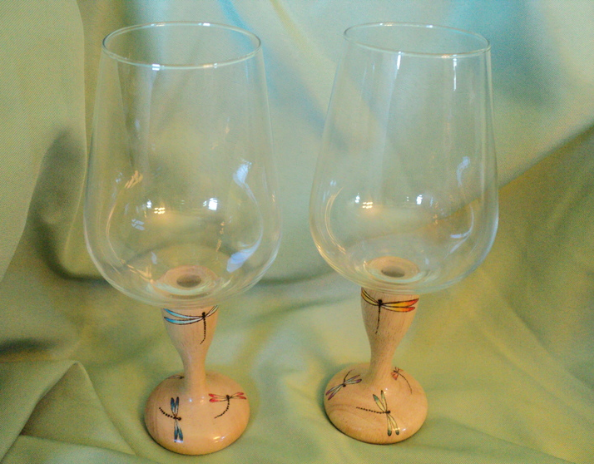 Any special item you'll be releasing or sale you'll be doing at the fair that we should tell people about?
I will actually be taking the very, very last of my custom orders for the year at the fair. After that weekend, I won't be scheduling any more custom work until after New Year's.
Where can we learn more about you?
You can always learn more about me at www.willowswitchdesigns.com or shoot me an email and ask away at Jen@willowswitchdesigns.com