1. How did you get your start in the handmade community?
I want to say that is a loaded question...when I was 7 I used to make bracelets and trinkets and open up the window on our porch and sell my wares to the kids on my street. Pretty sure I took most of their allowances. But other than that I have always worked with my hands in one way or another. I am always finding something new to create.
2. What do you feel makes your work unique and truly your own?
I have a tattoo like style but with a feminine touch. I love perfect lines, but I also love color, so finding ways to bring that to life using the inspiration around me. I love combining things like mountains and unicorns, or showing my spirit animal of the moment, like my llama.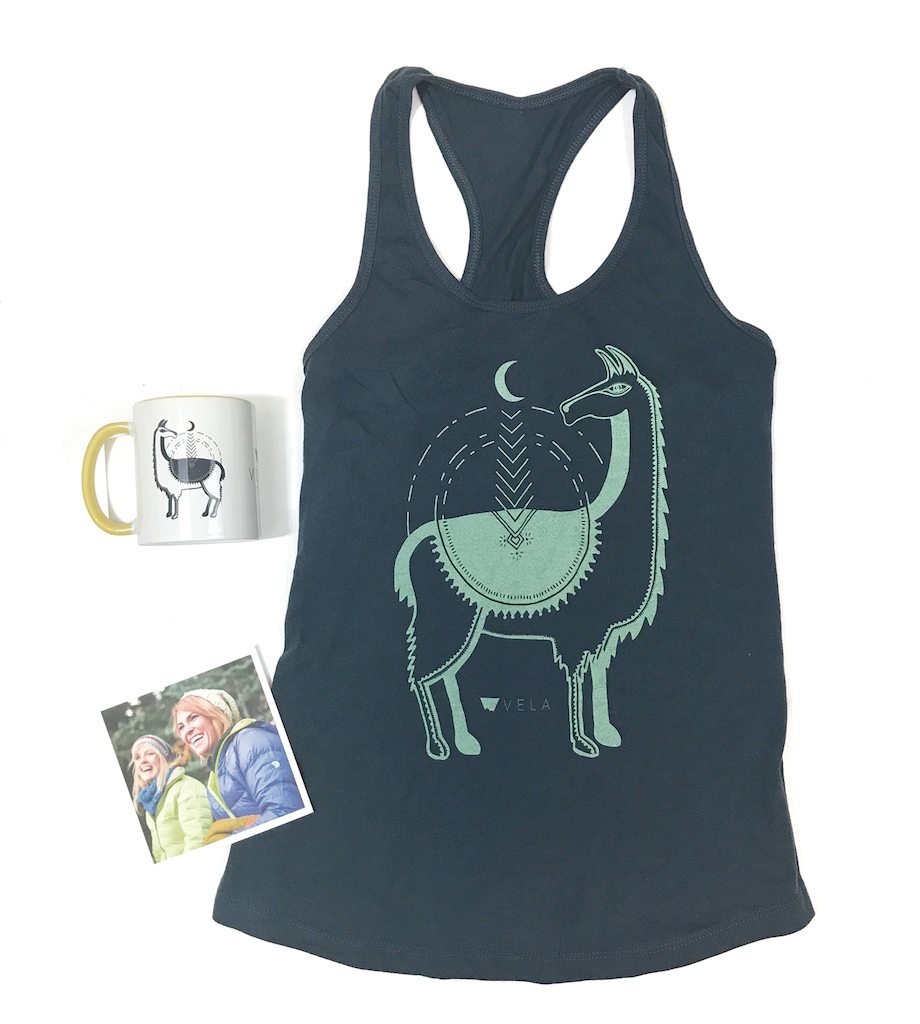 3. What or Who Inspires you?
Outside...My husband and I get antsy, and so we are always booking flights to our bucket list destinations. That is how Vela even came about. We were in Italy on a rainy day and we just were looking out at the Mediterranean from our apartment, and I just drew all day. I drew the whale that adorns a few of our clothes and now is permanently tattooed on my right arm as a reminder. When we are home we are always hiking, skiing, or playing in the mountains with our dogs, and through those hours of moving and meandering through the Rockies create even more endless inspirations.
4. What is your creative process like?
I start with a small notebook and pen when out and about or traveling, this allows me to sketch in an instant, and get the gist of the idea down. Then I take a picture of it with my ipad to then sketch it fully with the apple pen. This device has changed my world. Having been a graphic designer for years, I love being able to tweak things, or experiment without the permanence of a pen. The ipad is perfect for that. Now I can have 10 different versions of the mane on the horse before I decide on exactly the one I like. From there I take it into the computer to finish it, and pick colors for our clothing. Then I get to hand it off to my husband and our good friends at Trick Threads where we get to print everything. When I have the time I even get to go in and print myself which is a blast, but luckily I have other amazing people to help with this part.
5. What is the coolest artistic tip you have ever received?
Trust your creativity, especially when you think it looks like poop...its like a challenge that you get to figure your way out of. Oh and take a freakin' leap. You are talented, trust it!
6. What can we expect to see from you at Jackalope?
My newest favorite things...I have been doing elaborate watercolor paintings of our travels and turning them into iconic hats with the painting embedded into them. You have to see them! Also tons of tank tops and layering pieces to wear through the rest of the summer and into the fall. Knowing me there will be one or two new designs by then as well.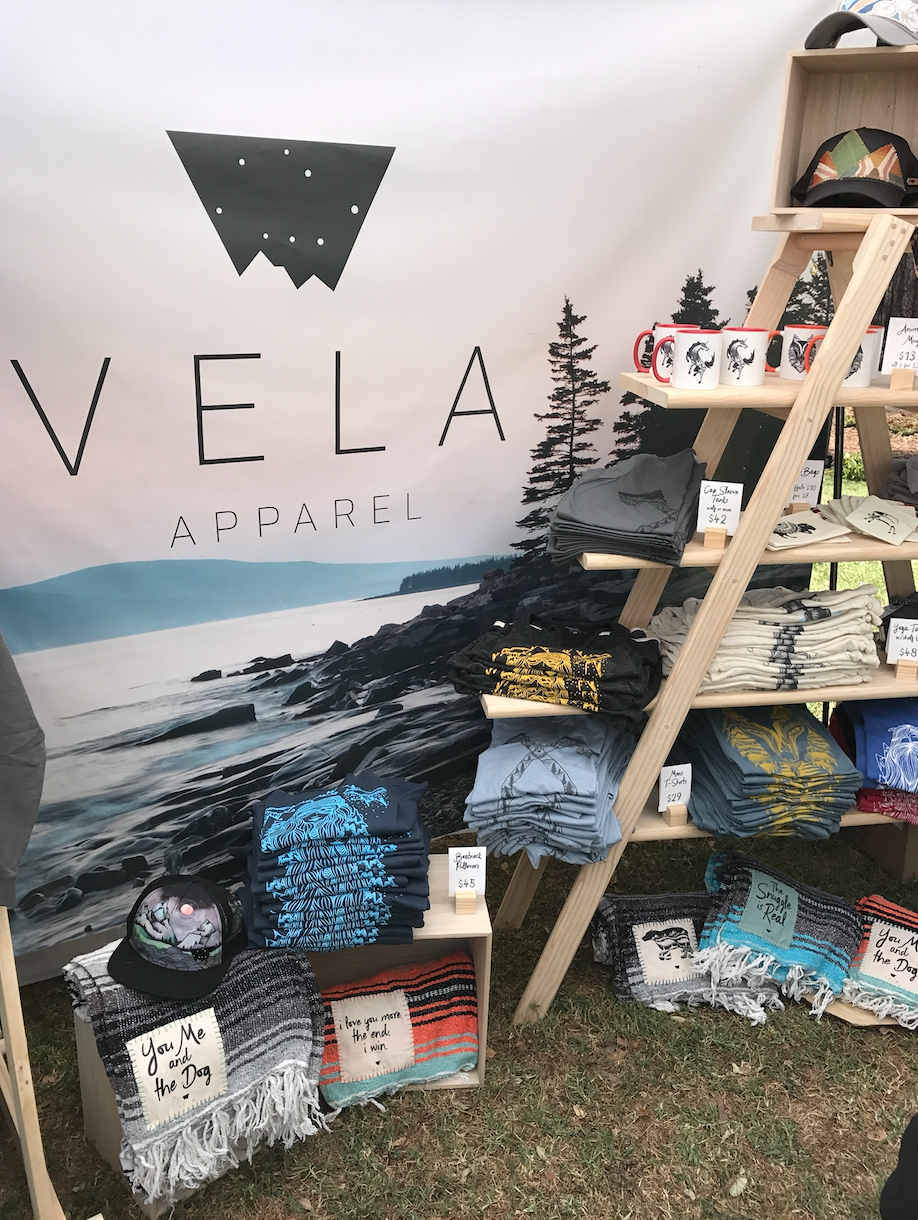 7. Where can we learn more about you?
Check out our site: www.velaapparel.com or follow us on insta @velaapparel